Mencari Asam Pedas yang memecah deria rasa?
Ini adalah asam pedas yang paling puas hati yang pernah aku makan (selain dari asam pedas Mama, dia punya pun ada power tersendiri hehe)
Jika kamu seorang foodie dan kebetulan berada di JB, silalah segera melampiaskan selera di Gerai no. 17, Asam Pedas Power di Tepian Tebrau. Mereka ada menyediakan sarapan pagi, nasi campur tengahari dan makan malam biasanya lauk dipesan pelanggan dan dimasak terus dari dapur. Inilah antara lauk yang dipesan:
Kepah Goreng Berlada. Berat 500 gm dan harga cuma RM10.
Sotong Goreng Tepung. Sotong dipotong tebal-tebal, bagi kami yang muda ni suka lah sebab besar tetapi bagi orang tua, susah sikit mereka nak makan.
Telur Bistik. Jangan gusar dengan kuah bistik banjir sebab ini juga antara bistik yang sedap pernah aku makan =D
Pilihan tetap kalau bercakap tentang hidangan sayur....Kailan Ikan Masin. Nice too, not oily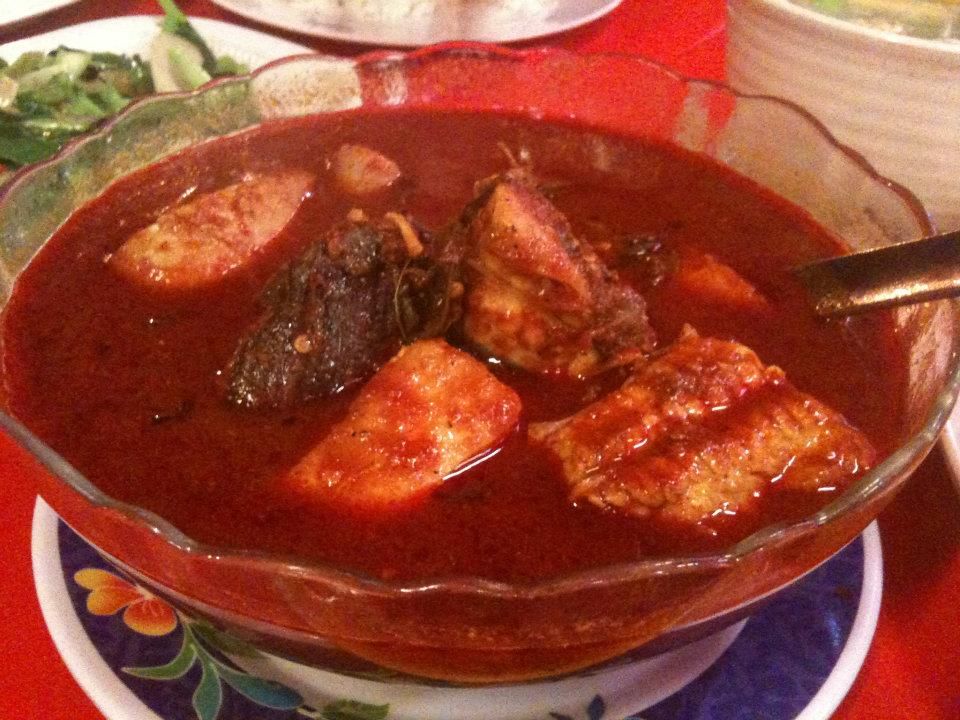 Bintang popular malam itu tak lain tak bukan ialah Asam Pedas Ikan Pari. Ini untuk 5 orang makan dan saiznya memang sesuai untuk makan beramai ramai. Peringatan: Sangat pedas sehingga orang Melaka yang biasa makan pedas pun boleh keluar airmata makan asam pedas ni! Hehe!
Jumlah keseluruhan ialah RM106 for 5 orang makan. Not too bad...
Wanna take the pedas heat? Here's the Google Map coordinates: 1.462889, 103.736554
Gerai No. 17,
Jalan Tengku Puteri,
Kampung Mohd Amin, 80200 Johor Bahru, Johor
++ Bring tissue. Don't say I don't warn ya...